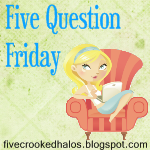 Thank goodness I made it to Friday and all is well with the world still. I really have to be honest with you all and say I know I have been quite the slacker on blogging lately but it was a much needed break from life that I took for myself this week.
You see it all started in June when the PTSA kicked off the start of our chili challenge event and I have been running around day after day hunting down supplies, prizes and donations along with living my normal life and trying to keep up with everything else going on around me. I have felt like a crazy lady for these past few months and now since the chili challenge was last weekend and is all done I took this week OFF!
I paid attention to my house that looked like the cleaning lady quit and 3 bachelors moved in..so serious ya'll!! I have been organizing and cleaning and really just catching up on some ME time and it has been nice. So forgive me for not being such a good blogger but know that now I feel fabulous and am ready to get back into the game of life completely...Yay me!!!
So today is Friday and that means the fabulous Mama M has her questions and I love love love to answer them. You can click on that button up there and get your own questions on if you want...and you know you want to...don't be shy...JUST DO IT!!! OOps that's Nike..oh well you know what I mean..Let's roll!!
1.
If you could have any talent and turn it into an occupation, what would it be?
Ok ok so I have been told by numerous people that I have a talent for counseling people and making people feel safe about talking to me. Honestly I love to listen to people and if I think for even a minute that there is a chance I can help them out I will take it every time.
My wish would be to take that talent and turn it into a talk show..yupp I said it! I would love to be like Dr, Phil and counsel people and tell them when they are being idiots, crazy, selfish, annoying, overbearing....well you get my drift. I mean how much fun would it be to get paid to tell people what you think?!!! Yupp I'm back ya'll!! Woohoooo!
2.
Would you rather have a house at the beach or a cabin in the woods?
Oh definitely a house at the beach!! You do know that bad things happen in the woods right?!! I mean how many movies have you seen where the killers are on the beach hiding out behind waves instead of behind trees?!! Duhhh!!
3.
Is there any meaning or reasoning for the names you chose for your child/children?
OMG..ok not only do I have a fabulous answer for this question but this is my question...woohooo tytyty Mama M!!!!!
So here goes..My family is split between Christian and Jewish so I tried to incorporate a little of both families into my kids names. Yes it was hard but also fun at the same time. Mr. M thought I was a looney tune but he ended up loving the names so he went with it.
My first daughter is names after her Great grandfather on my dad's side of the family and a Great Aunt on my mom's side of the family. She was shocked when I told her she was named after a man...girls can be so funny about those things! lol
My youngest's name actually we made up. It is a combination of mine and Mr. M's first names put together and her middle name is a relative on my father's side of the family.
Now that said it probably sounds like I totally disregarded Mr. M's side of the family but honestly...well...yeah ok I did. They have some really strange names over there on that side and that is all I have to say about that!
4.
What is your guilty pleasure? (I know we've done this one before, but I'm guessing people's "guilty pleasures" change frequently. At least, mine do!)
Ok well lately it is ignoring the phone. I have been swamped with calls from everyone for so long that I have just decided it isn't that important and I don't answer the phone! Ok so all of you who are reading this and are now saying.."omg no wonder you never returned my calls" yupp sorry but I needed the break and so that is what I have been doing! Not trying to be rude but it was ME time!!
5.
Do you live in a house that is deep cleaned or straightened?
Hmmmmmmm how to answer this one...well seeing as I just told you I had let my house go to pot lately due to circumstances beyond my control my house right now is a work in progress. Normally I pride myself on having a put together, clean and comfortable place for anyone to feel welcome in but right now if you came over I would just die!! Seriously the neighbor came up stairs last night for one of her gripe sessions..whole other story with that one....but I was MORTIFIED!!! My house never looks like this and I hated that especially she saw it like this. Ughhhh today this house will be back to normal and I will be all back together again!!
Ok so now you all go get your questions from Mama M...tell her how fabulous she is and get on the band wagon!!
Have a great weekend everyone and see you next week!!