Ok ok I know it has been a while but bear with me because I have been busy busy busy!!! For real!!! As soon as I get my act together and take some pics of all the lovely things I got at the bazaar this weekend I will definitely share them with you....swear..really!!!!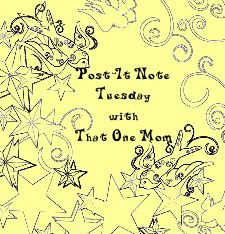 Ok ya'll it's early and I am already tired..sighhhhhhhhhhhhhhhhhhhhhhhhh!!! I will get pics taken today for you and get you all updated on the bazaar, the weekend and the upcoming events in my life soon I promise!!!
Have a great day everyone and don't forget to get your own post it notes up!!
Ciao for now!